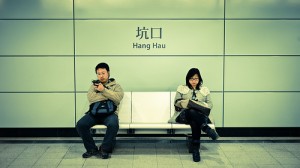 Hong Kong is one of the best places in the world for the setting up of a company. The country marries values of enterprise as well as originality and has been voted by Forbes as the most free trade area for ten years in a row. Additionally, Hong Kong is considered very favourably by investors coming from various countries principally due to a legal system which is second to none as well as a tax system which is very simple indeed. The tax rate is also pretty low and there are considerable business opportunities if one wishes to set up in Hong Kong. Currently there are several thousand businesses which are operating from Hong Kong and the country is considered to be highly globalized as well ready to take up the opportunities provided to spread its international business and commerce.
Setting up a company in Hong Kong is also advantageous for several reasons. Apart from the excellent legal system which has already been mentioned, one can gain huge exposure due to the reputation of Hong Kong as an international financial centre. There is no control over foreign exchange in Hong Kong so the transfer of foreign currency is an easy business. Credit transfers can also be completed without any hassle and very conveniently. Additionally there is no limit on the business subject as well as on other ancillary operations.
The tax rate in Hong Kong is established at just 16.5 per cent on all profits without the need to pay VAT or other business taxes. An annual tax declaration is all that is required.
The basic requirements to set up a company in Hong Kong are the following:
One shareholder and one director must be over 18 years old.
The Company Secretary needs to be an authorized and legal resident in Hong Kong
The company has to have a registered and real address in Hong Kong.
The procedure to register a company in Hong Kong is surprisingly fast. In fact the registration of a limited liability company can be made after just ten days. If you decide to buy a company which already exists then this will take a mere two days. If you are filing the incorporation documents for the company, this can be done during just one day.
Registering a company in Hong requires some documentation as is to be expected. You have to provide the Chinese and English names of the company as well as the relevant copies of the passports and ID cards of the company directors and/or shareholders. The company's registered address has to be provided as well as the registered address of the company secretary. If this is a company then you must be present a company certificate and business registration which demonstrates that the company has been incorporated in Hong Kong. Some advisory firms provide the documents as a service.
Although Hong Kong is not strictly speaking a tax haven, some companies and firms which operate there can assist you to set up an offshore company which is basically an IBC on the neighbouring island of Macau. Macau has a tax system which is pretty loose and allows for the registration of a company which does not pay any sort of tax apart from a licensing fee that is payable yearly. This company can be an excellent vehicle to do business in Hong Kong since you can sample the benefits of operating in this worldwide hub without paying any sort of taxes – an intriguing combination. The offshore company is usually accepted by banks and financial institutions in Hong Kong as a legitimate trading instrument.
An offshore company differs from a company with general limited liability since it is not subject to any sort of tax revenue from profits. Additionally there is a strong element of confidentiality where there is no disclosure of shareholders details both on a personal and business level. This is an added incentive if you want to be a tax nomad and get the authorities off your back.
And another benefit of setting up a company in Hong Kong is that all of this is quite a cheap process. In fact some firms offer the whole hog of services for just USD 600 a pop which is pretty much accessible to everyone these days. You also are required to have an address and install a phone line at that address with a total overlay of around thirty dollars, surely you won't be breaking the bank. It's also fairly easy to find a communications company to get your line installed so that's another additional headache off your plate.
Probably the most expensive thing you have to experience when starting a company in Hong Kong is actually flying there physically to open up a bank account. This is required since to set up a company, you have to have a bank account and to do so you need to be present in person. However being there is a good opportunity to explore the place and accommodation is pretty cheap – you can stay at places for less than fifty dollars a night if you scour through accommodation websites properly.
Banks in Hong Kong are also very safe, pretty secure and don't ask any inquisitive questions. In fact loads of Americans are flocking there to open up their companies to escape from the US taxman. An ideal destination for tax nomads I would say! Feedback coming from expats is that is a really good place to do business in and is excellent for the eventual diversification of your trade operations. Another plus point is that the banks in Hong Kong are very international in their outlook and deal with various currencies so you really are spoilt for choice here.
You can also set up a merchant bank account within two or three days in Hong Kong which would be an ideal add on to your company operation. When compared to other Far Eastern companies such as the Philippines, Hong Kong is an absolute haven for those wishing to set up as quickly and as efficiently as possible. A Hong Kong registered company also has considerable international clout and is well trusted so you should really consider opening a company there on your tax nomad journey.